I've begun tweeking my T4 skin into a video version: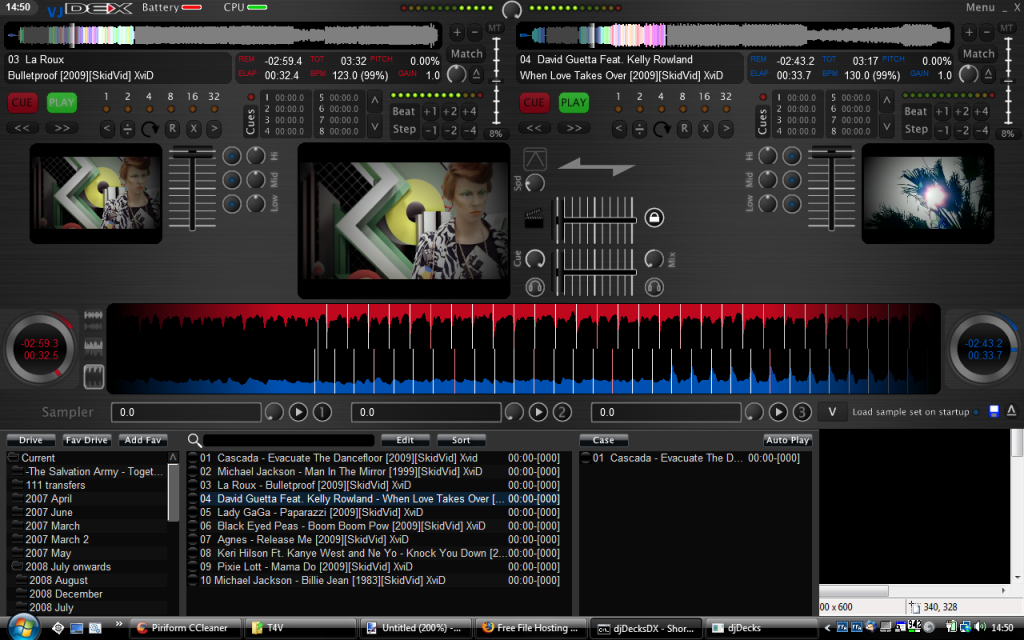 Download here:
Transition and effects panels are still to add, but it's a start
My plan is that the transitions/output effects will go to the right of the mixer and player effects will go underneath the preview screens. TCV psnel will be added as per T4 for djDecks.
The beat step panel should work once Button/SeekBck and Button/SeekFwd are working in djDV.
Mix now doesn't work correctly yet