I don't believe that's entirely true, here's what my personal skin looks like & with FX acsseable.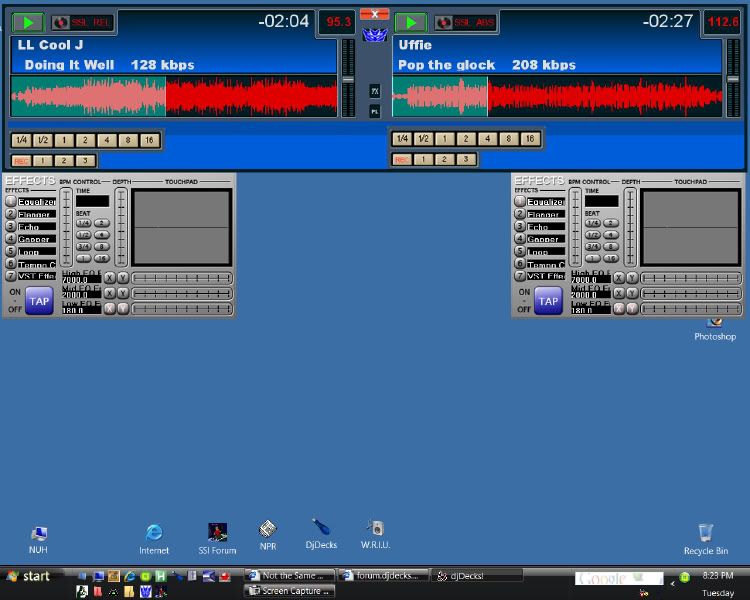 Also the skin is done with just a "main" .XML file (no players)
It would be nice to skin the FX panels too though-more then just coloring to match, I would like to install some paticular Fx bottons directly into the main player interface. That's what the lower right hand areas are blank for provisional FX
*This skin is not entirly mine, has been modifided from an older one (from DjDecks web site)................don't want to piss anybody off.